A day in the life of Causeway Bay
The rhythm of its streets changes constantly from dawn till late into the night, capturing the ebb and flow of its people as the spaces they inhabit transform throughout the day.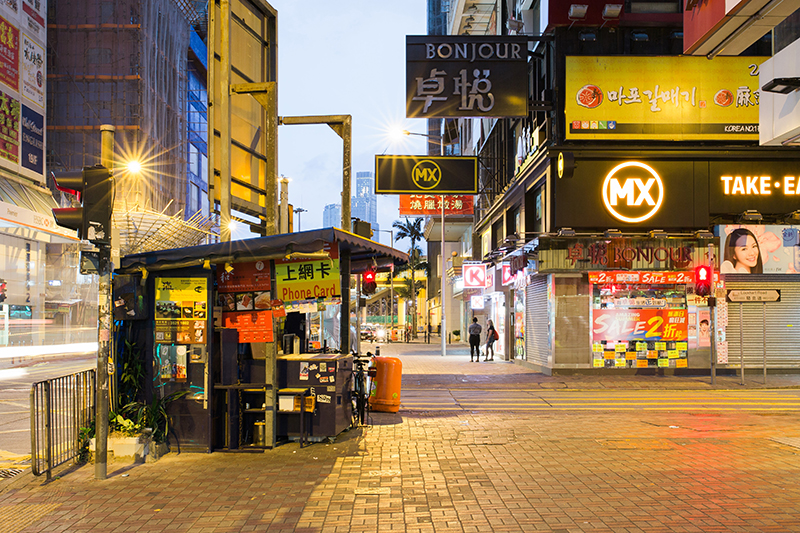 5:30am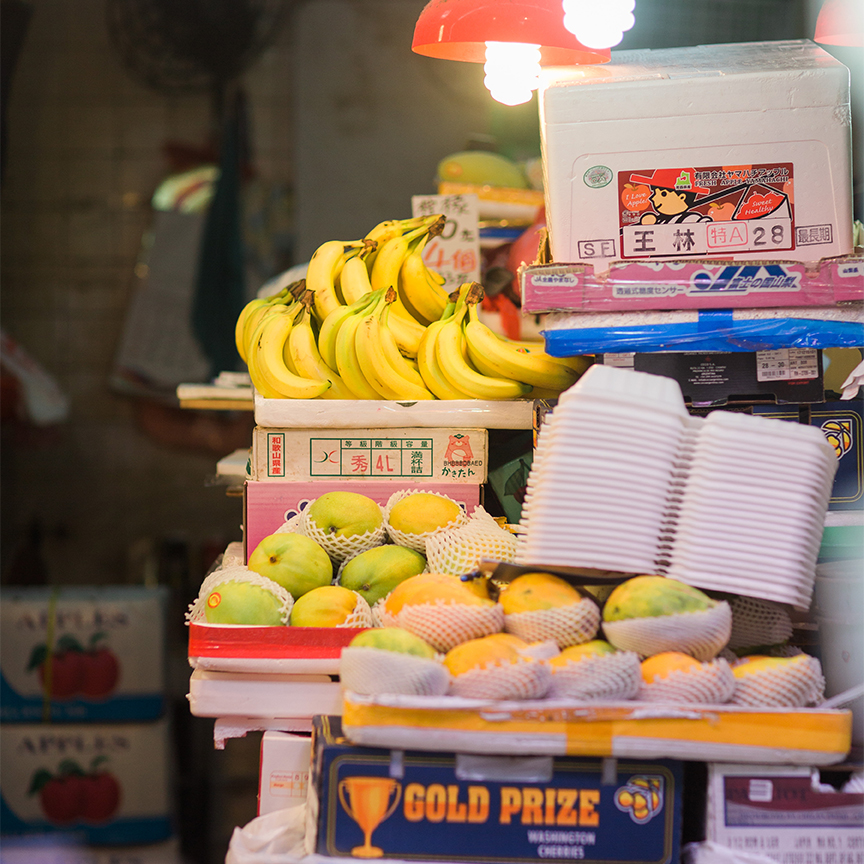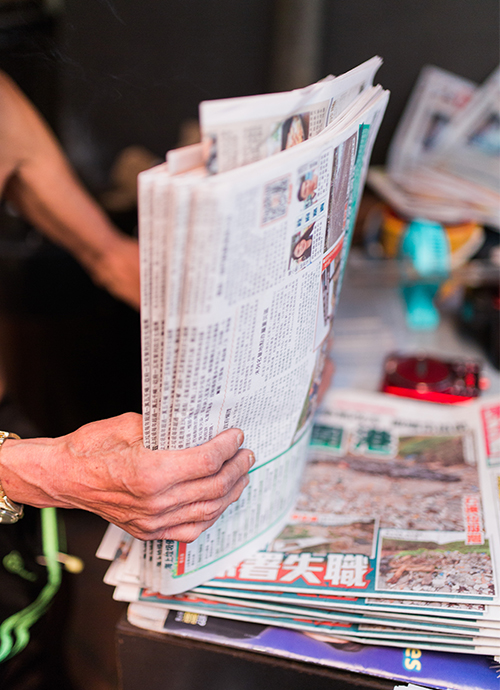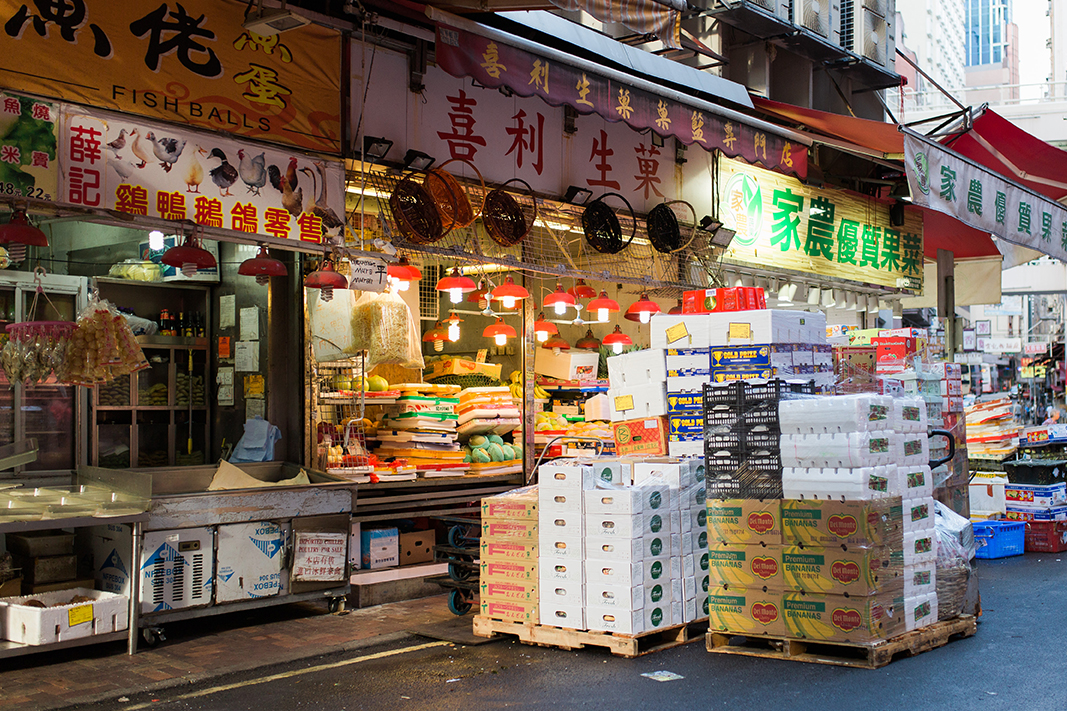 Before the city wakes up, newspaper trucks have almost finished delivering to stalls across the city, while the cafes in Bowrington Market are getting ready for the breakfast crowd, stirring congee and steaming vast bamboo baskets of dim sum.
6:00am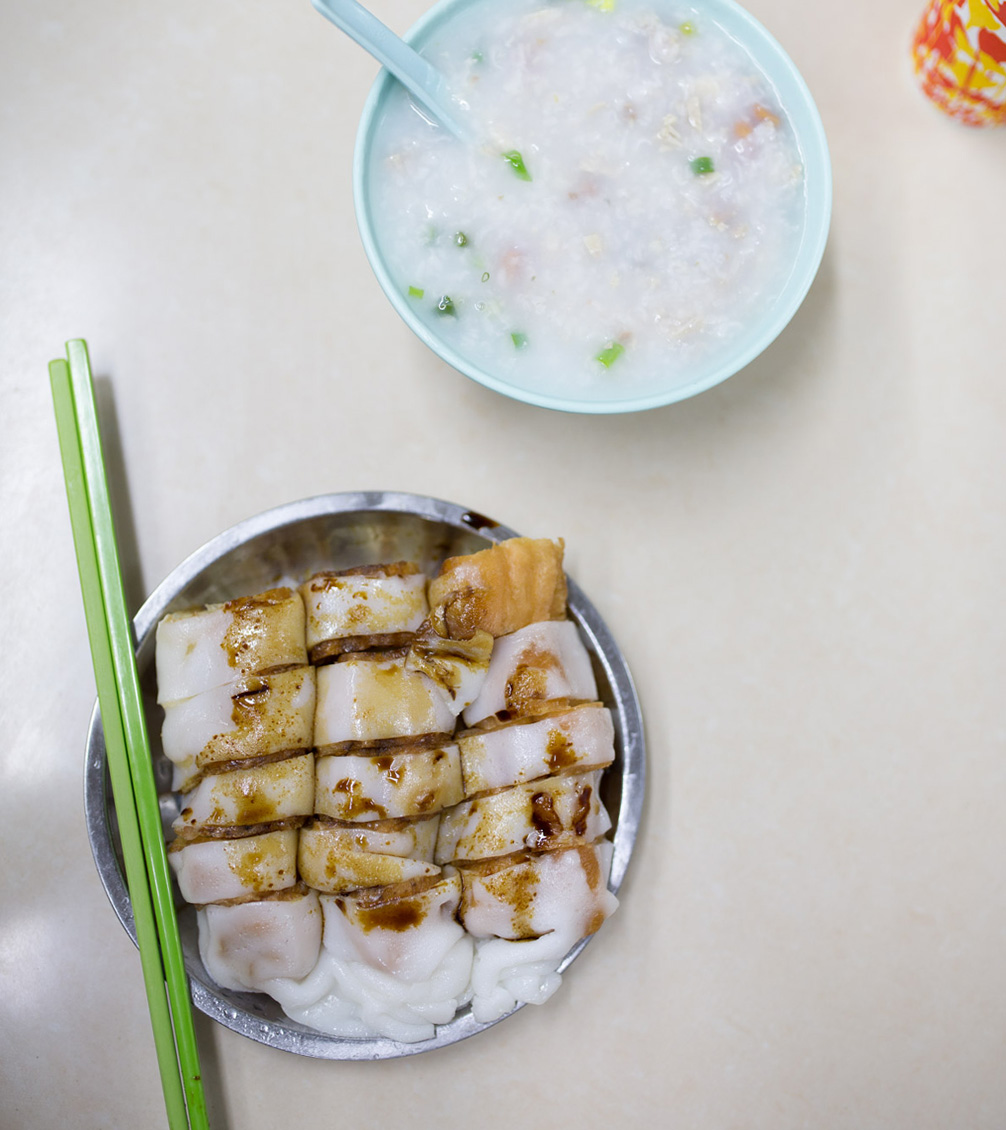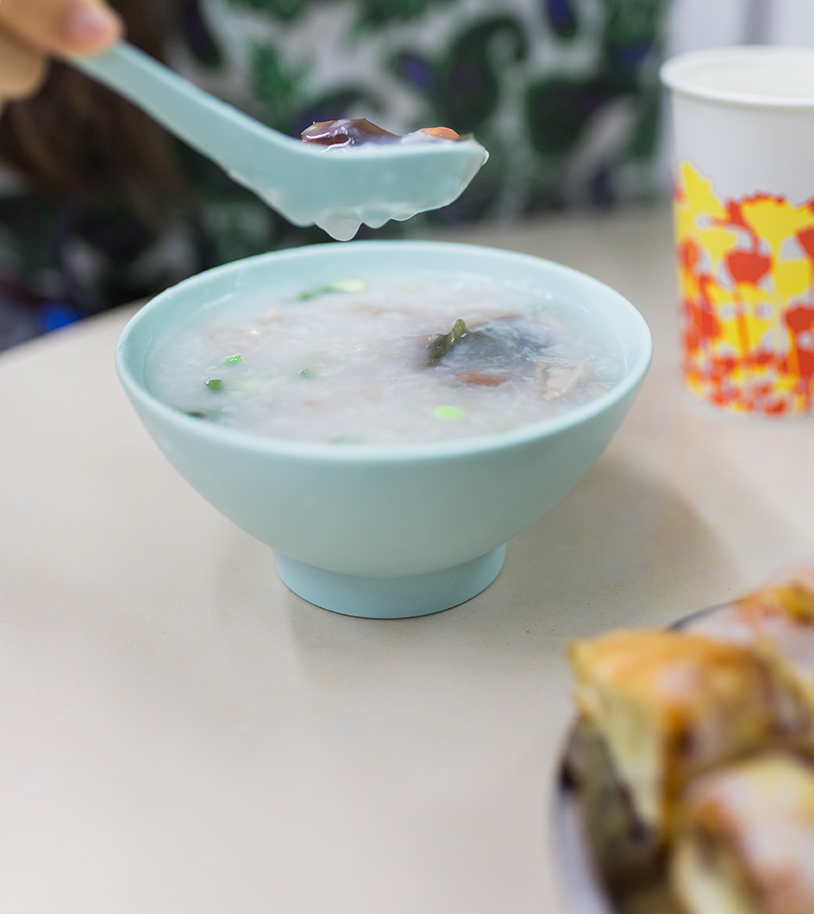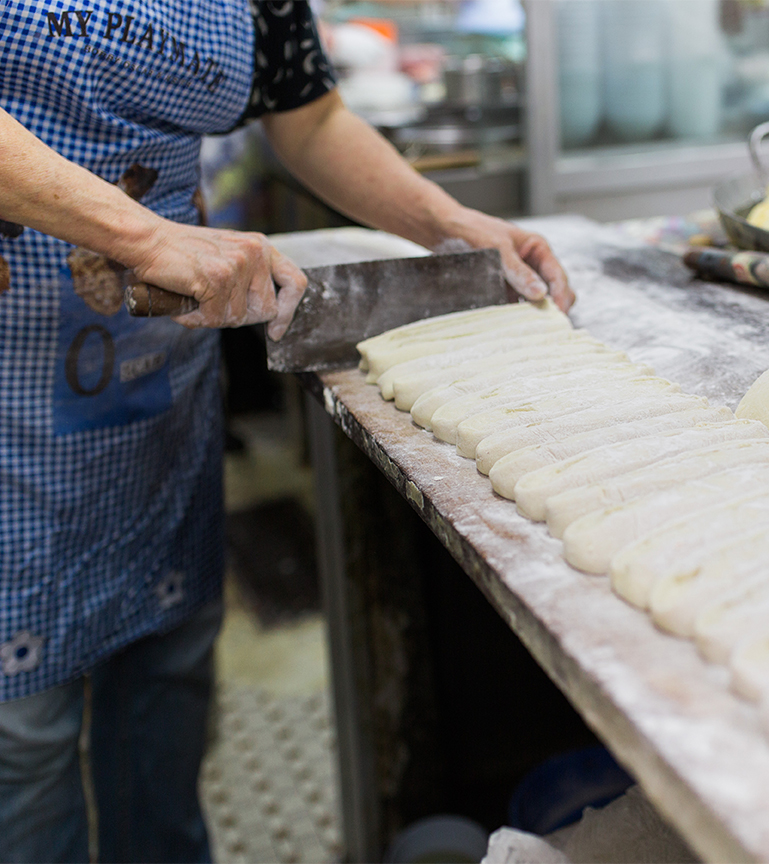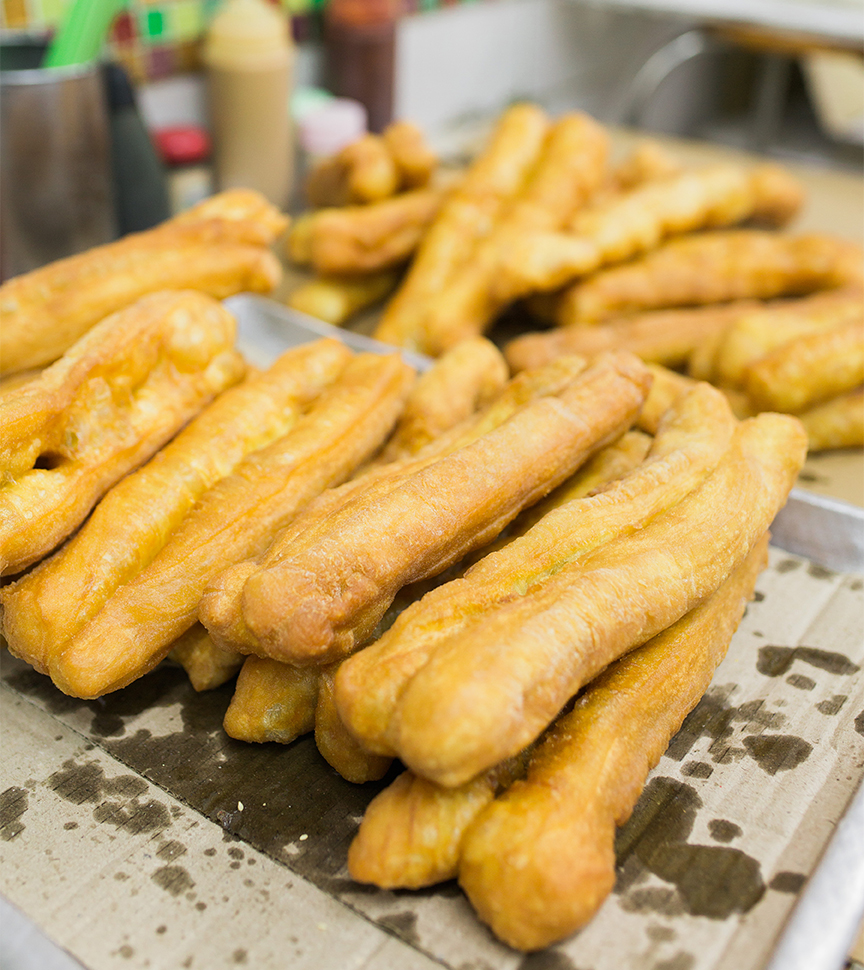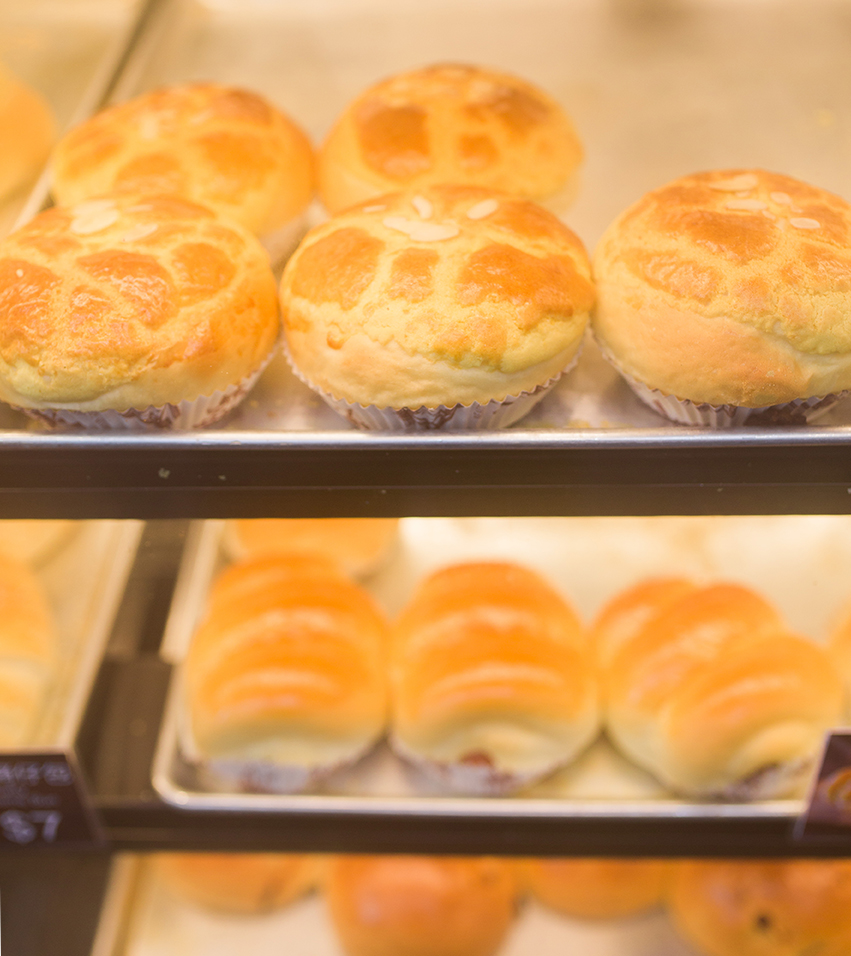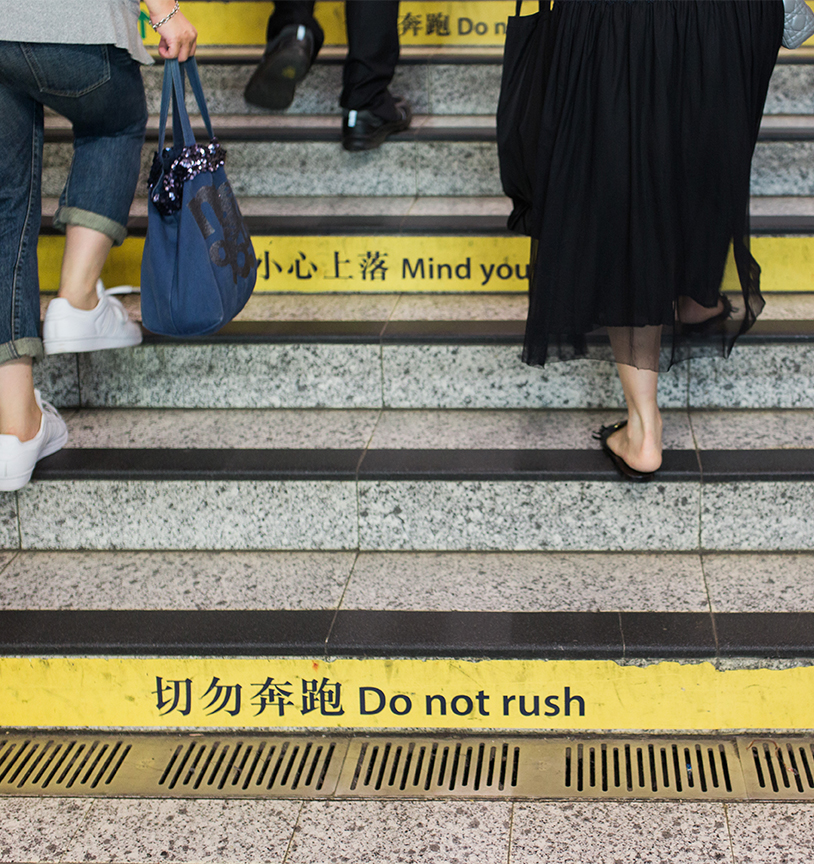 8:30am
Rush hour and a large proportion of the estimated 4.7 million passengers each day on the MTR come out here in Causeway Bay. The quiet streets disappear under a blanket of people hurrying to the many tall office buildings nearby.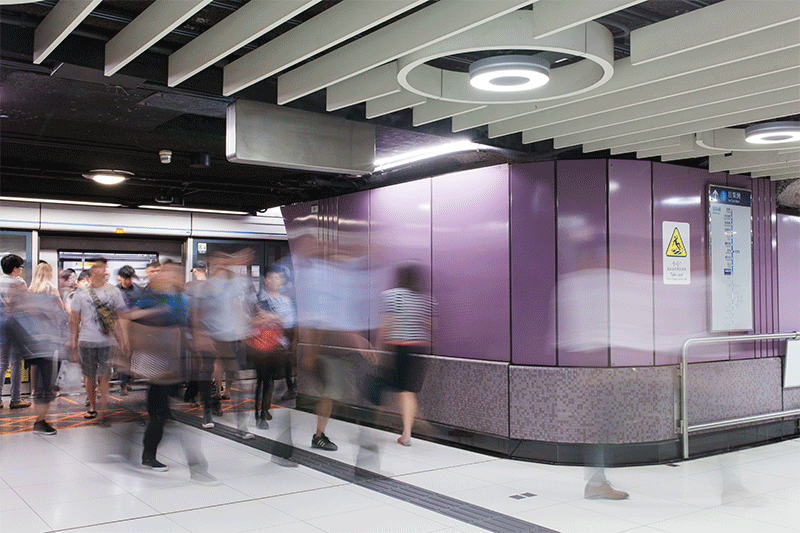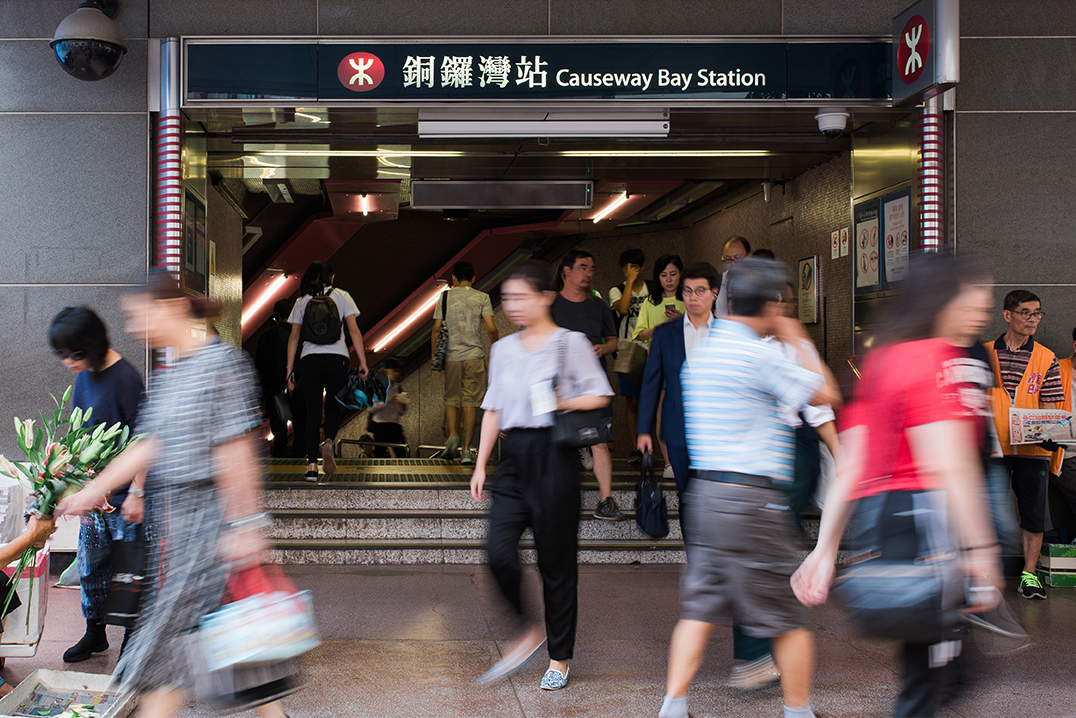 1:00pm
By lunchtime, there's a new population. Shoppers, visitors and tourists arrive to take in the best of the city's boutiques, department stores and malls. In these streets, there are local eateries with queues of office workers outside and there are upscale cafés where the pace is less hurried.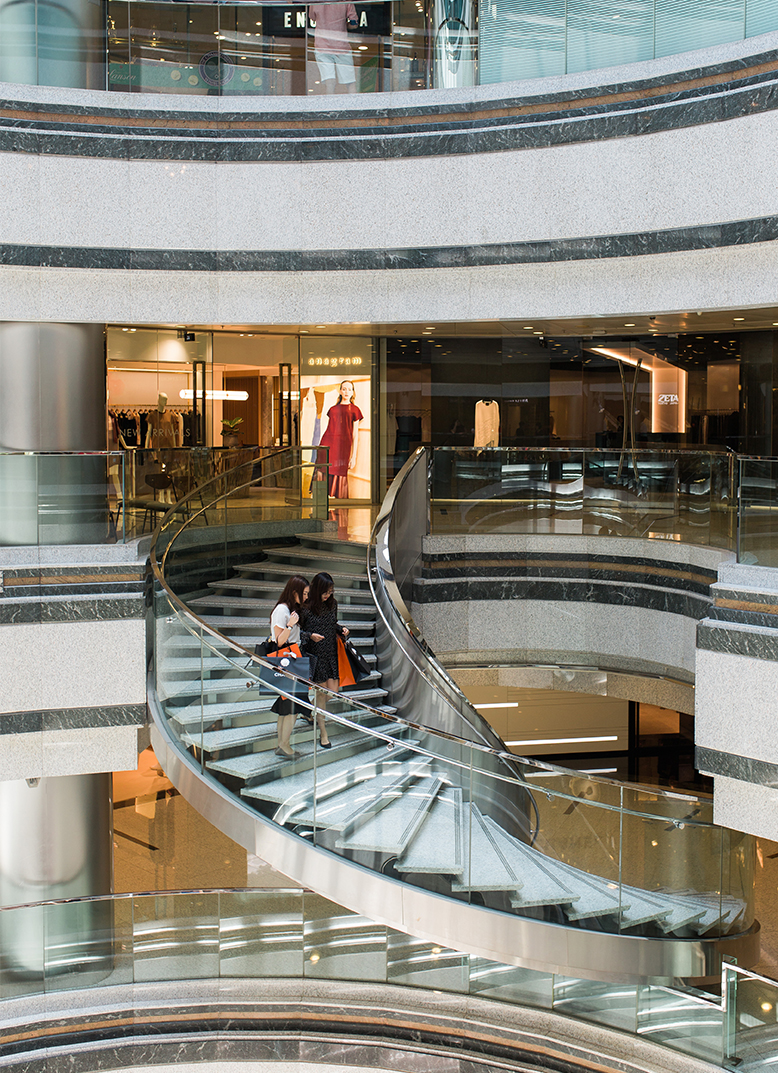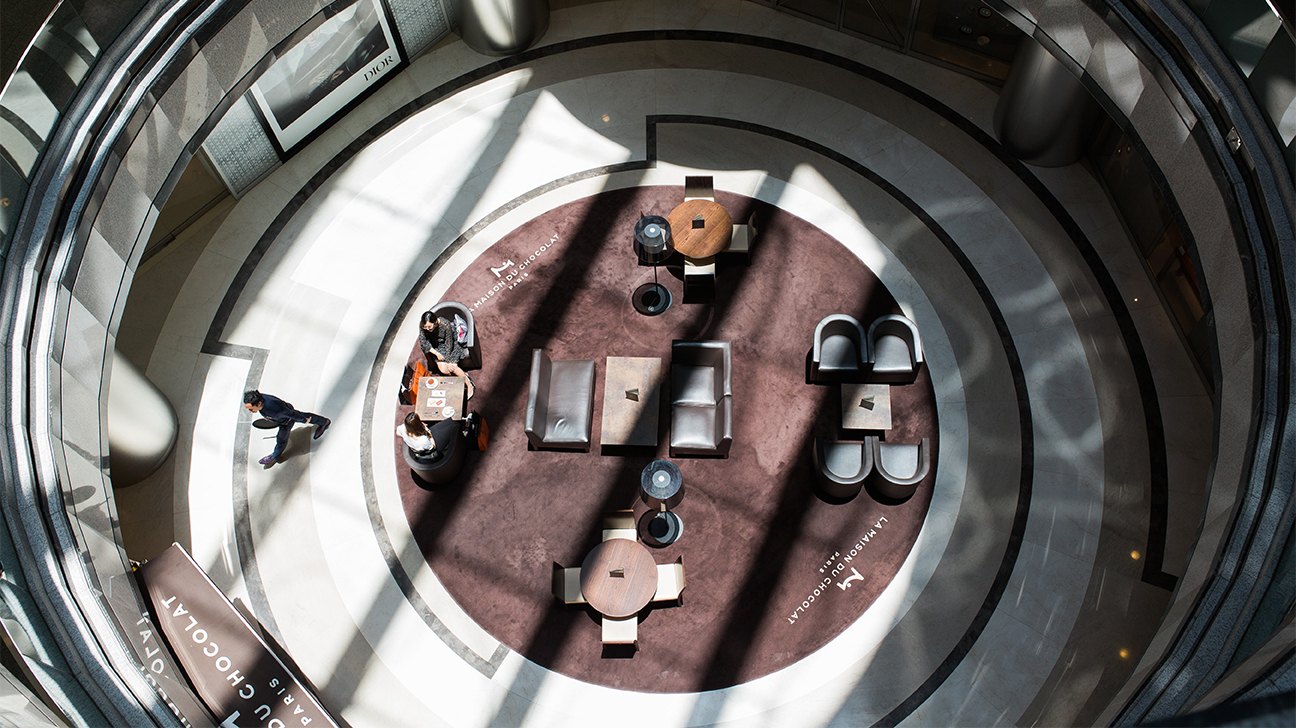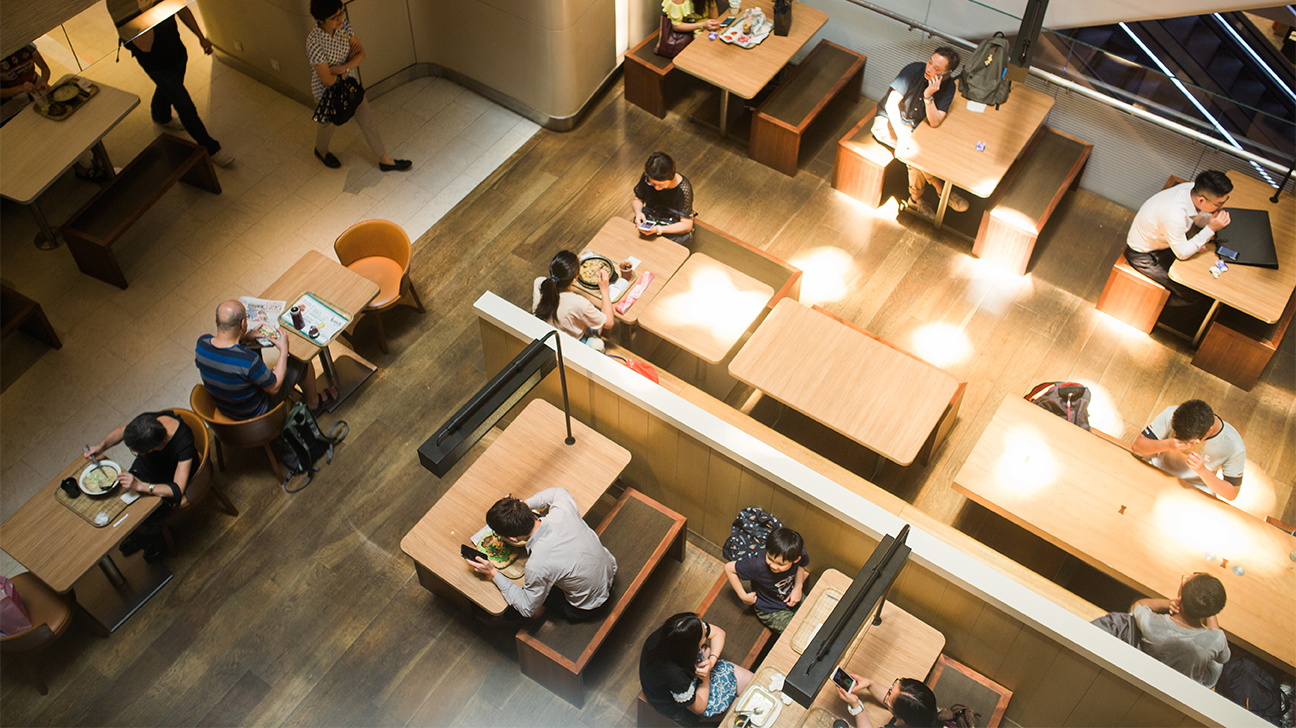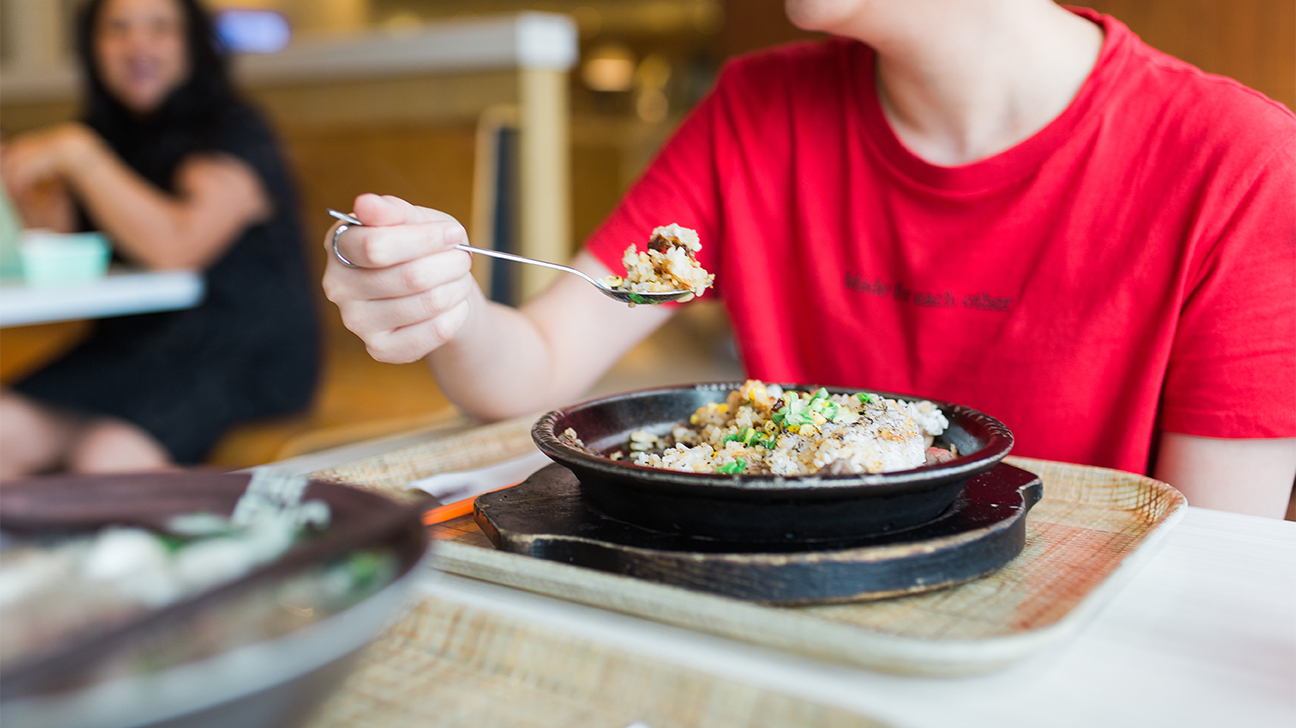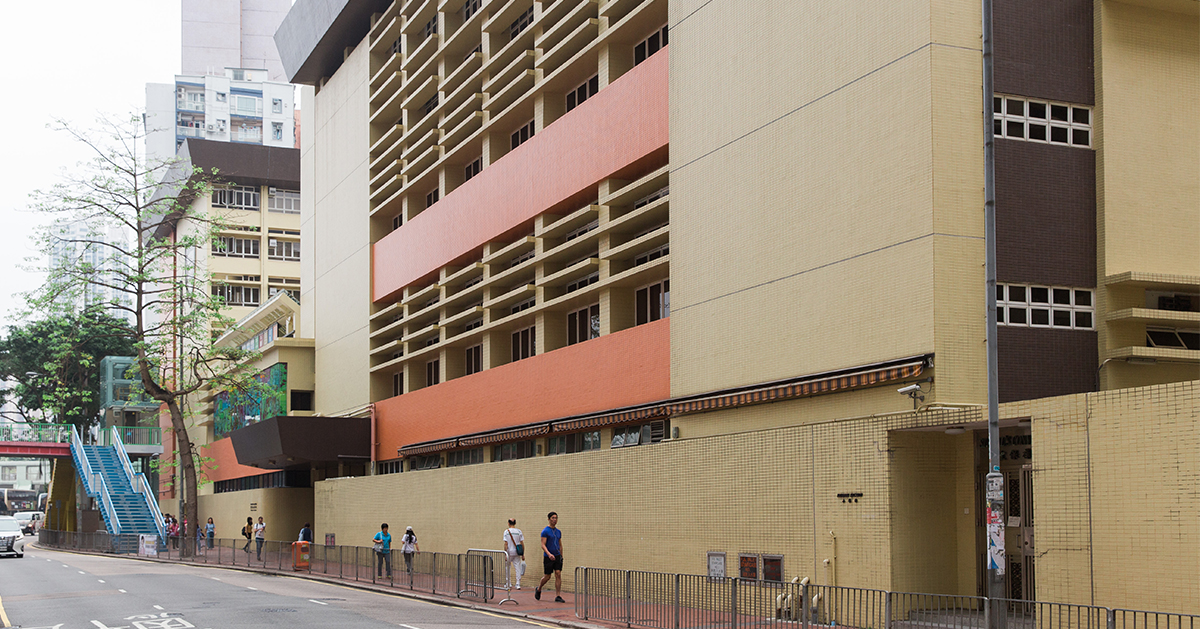 4:00pm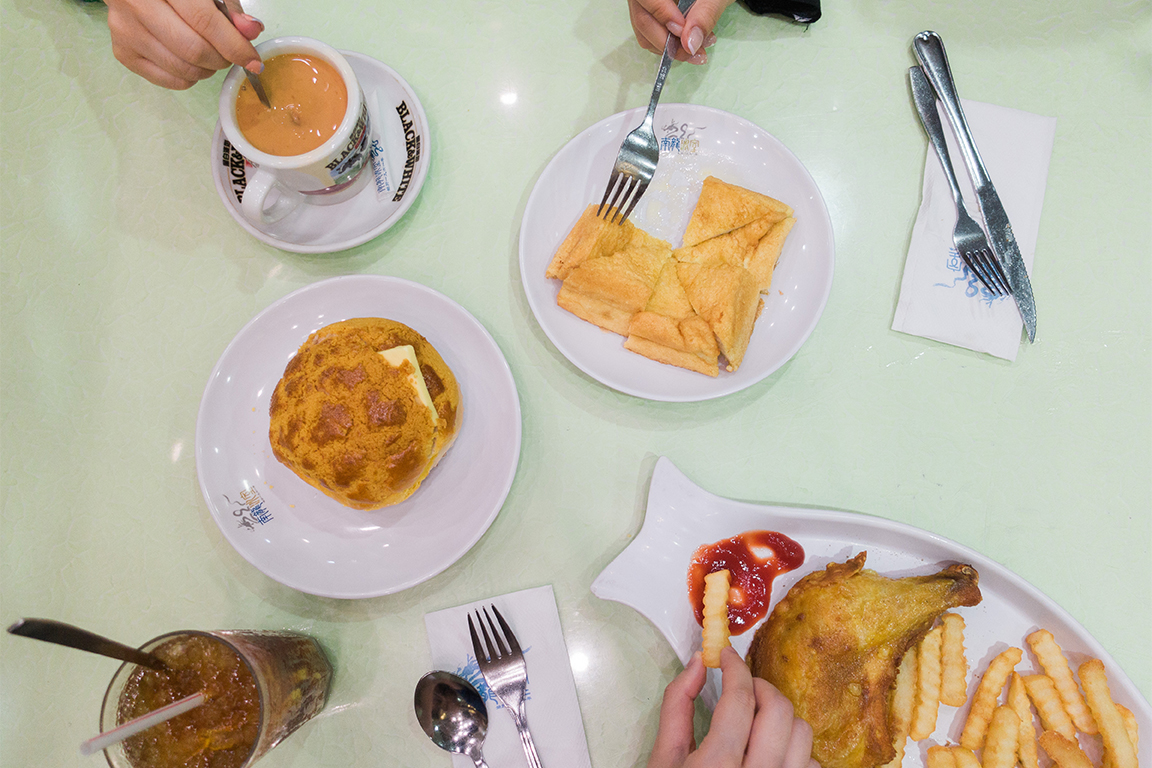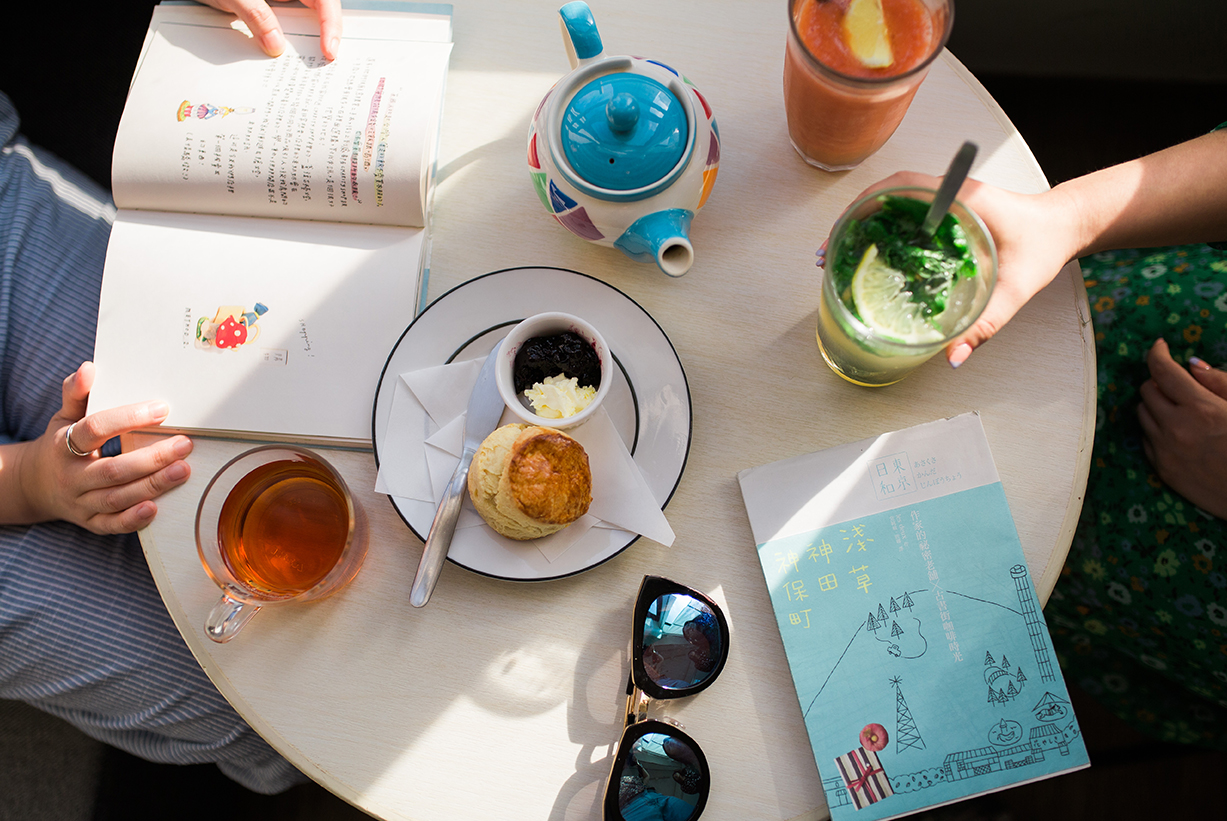 At 4pm, kids finish school and they head to one of the numerous coffee shops to hang out with their friends or hold an impromptu study group. Afternoon tea is also a draw, with workers and shoppers sharing tables over a pineapple bun or French toast with a hot cup of Hong Kong milk tea.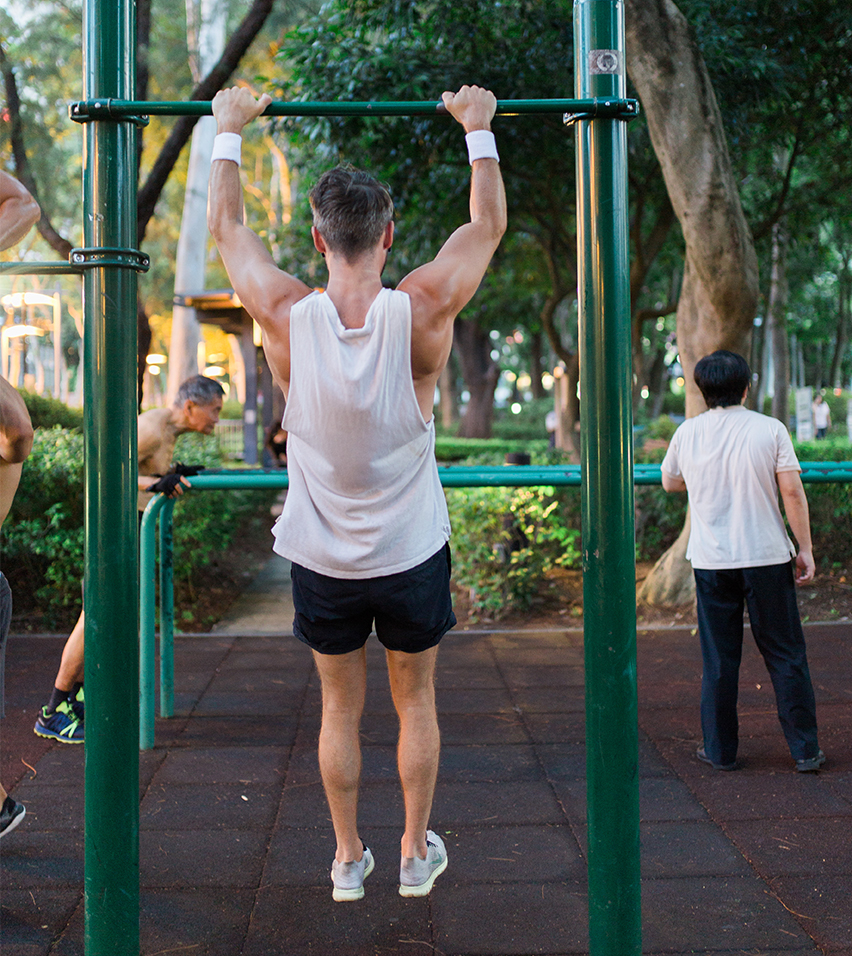 7:30pm
Victoria Park comes to life after the sun sets, as fitness fanatics take advantage of the cooler weather to run a circuit or two. It's also when the area's outdoor bars and roof terraces start to hum with the chatter of friends grabbing a drink together after work.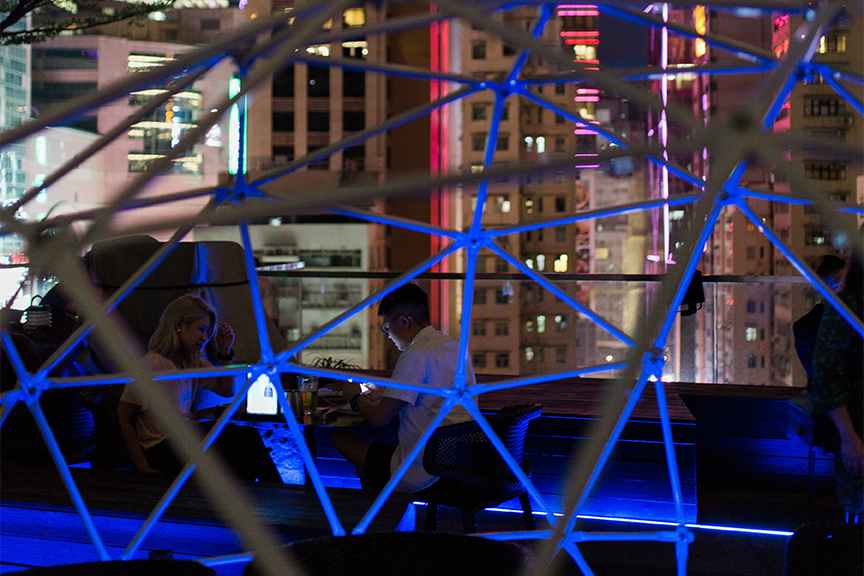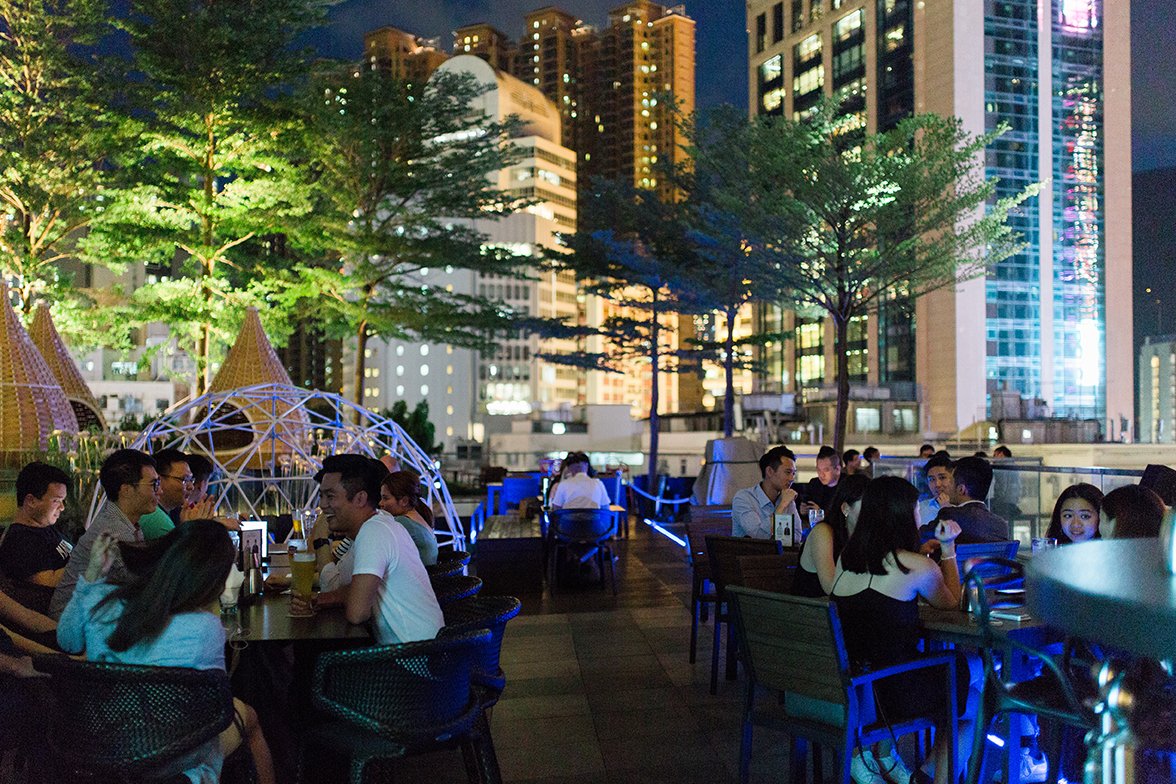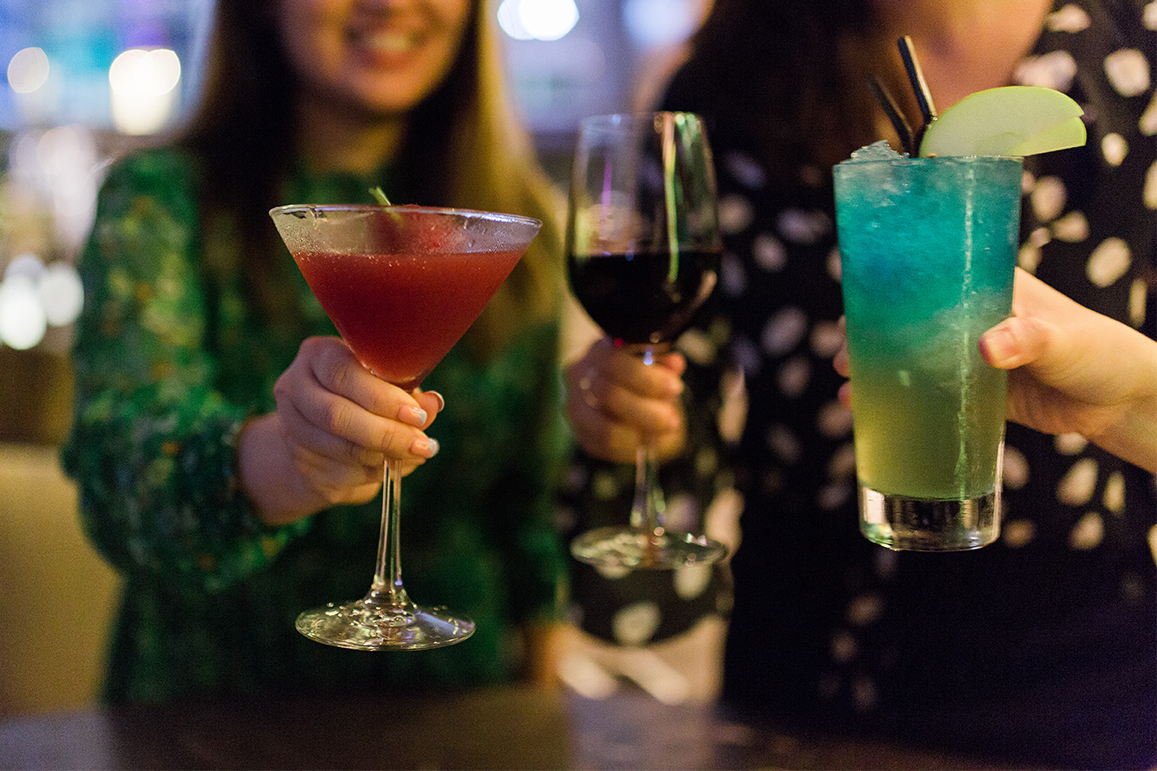 8:30pm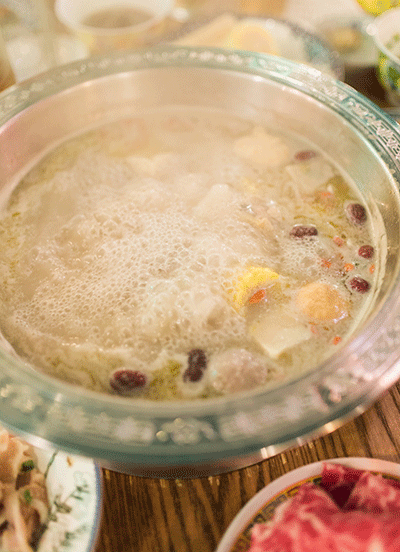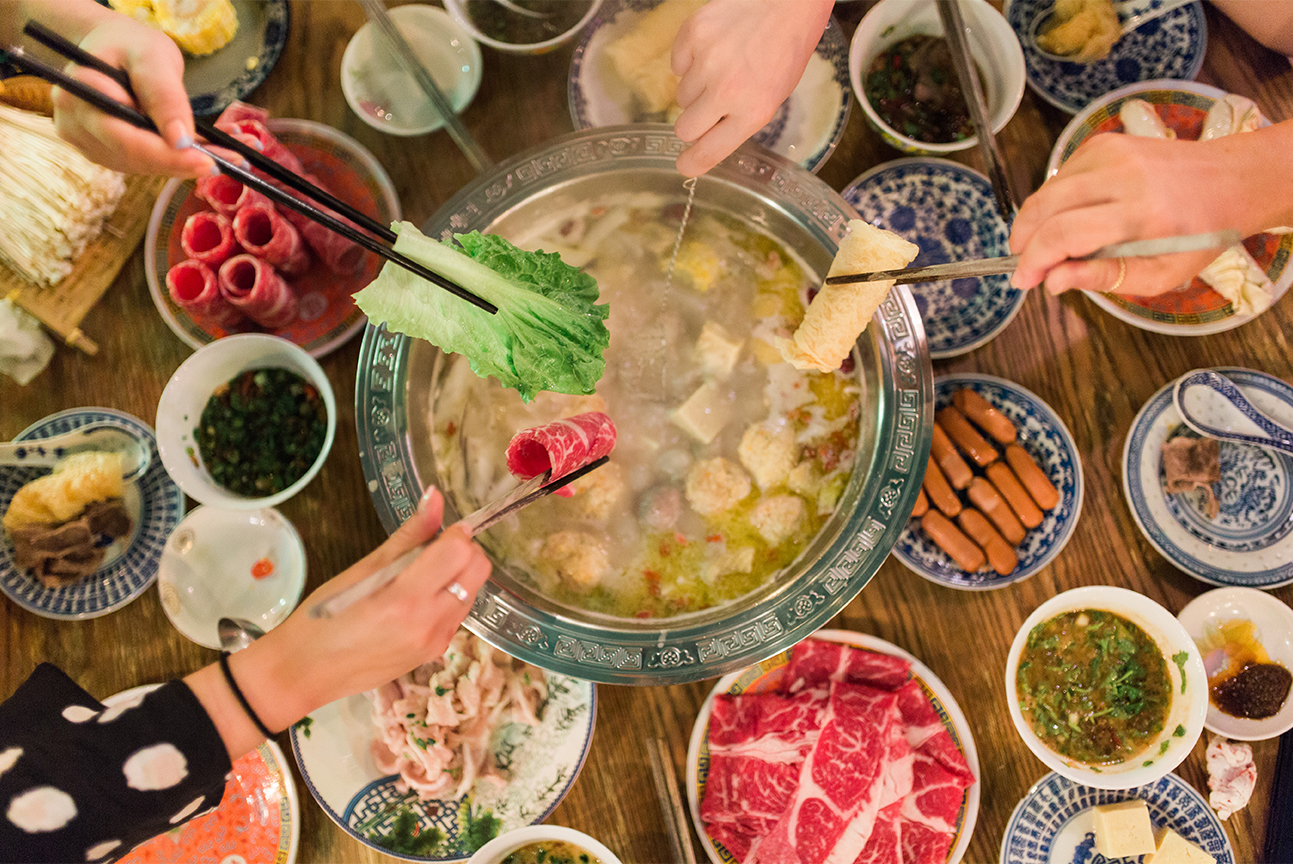 With over a thousand restaurants in Causeway Bay, it's never hard to find a good meal. Hotpot is always a favourite here, perfect for large groups of friends or family.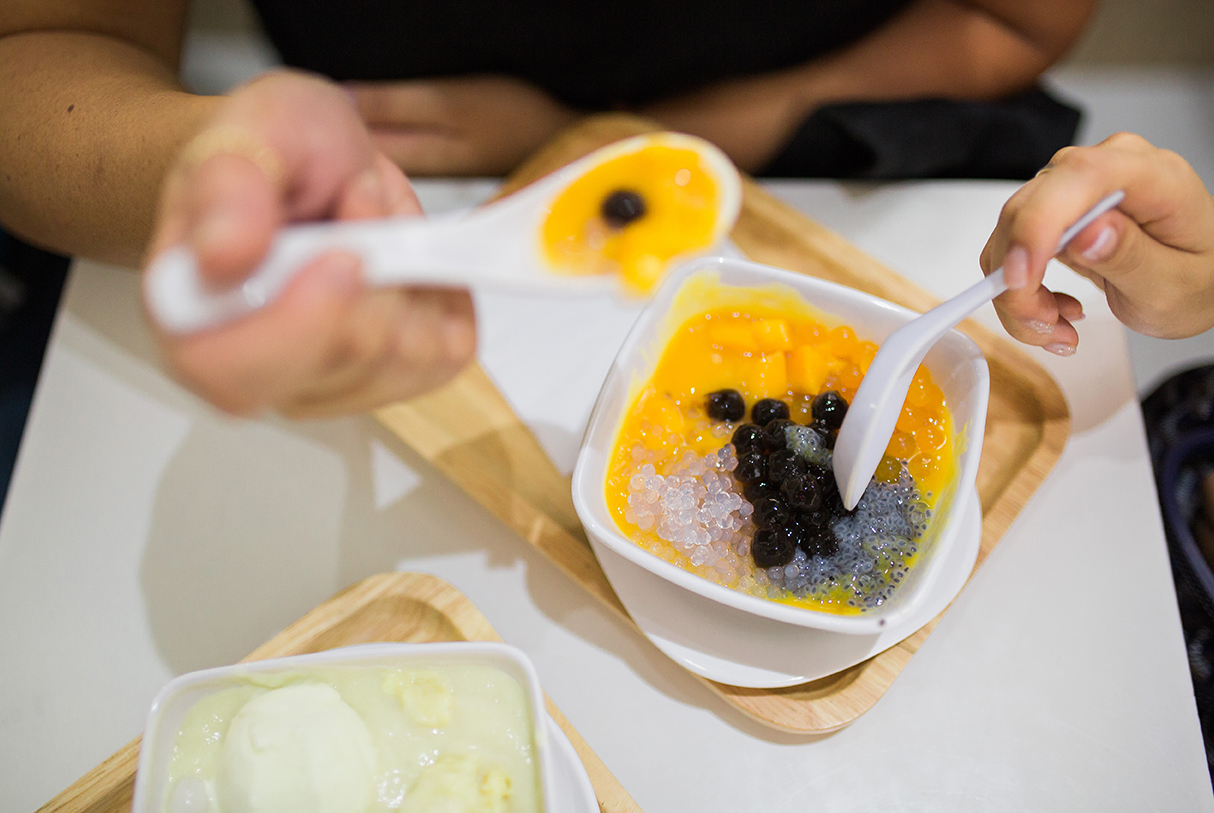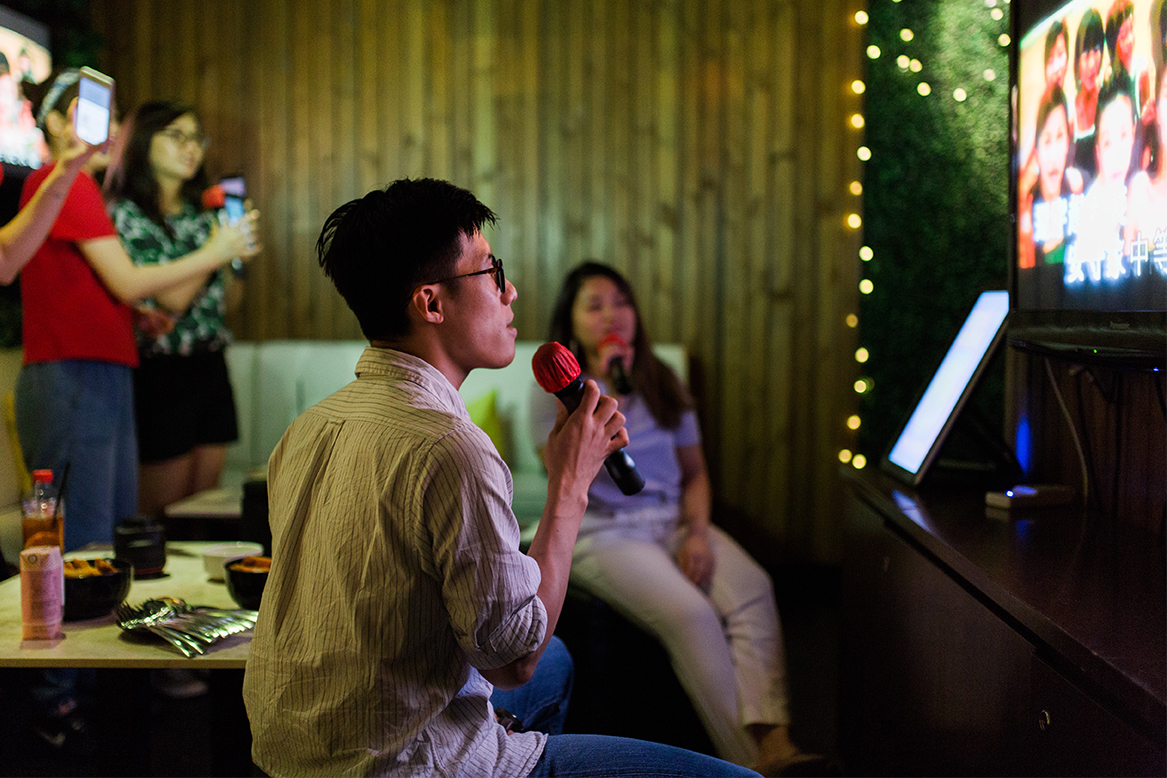 After dinner it's time to go and sing some karaoke – and maybe grab a final dessert in one of the 24 hour eateries nearby before heading home.
11:00pm
The streets thin out into the quiet hours of the night. This rare hush doesn't last long though. Soon, there will be the clack and whirr of steel shutters, as the first cha chaan teng open up for breakfast and the soft chatter on the streets will grow ever louder as Causeway Bay wakes up again, ready for another day.